For all the money I spend on skincare and moisturisers and the like, I must confess that when it comes to shaving I'm a bit of a cheap-arse (particularly in Winter – much to the disdain of the men in my life). So when I received a Schick Quattro for review, my expectation was for another over-priced piece of plastic and metal that wouldn't do my skin any great favours.
I was pleasantly surprised.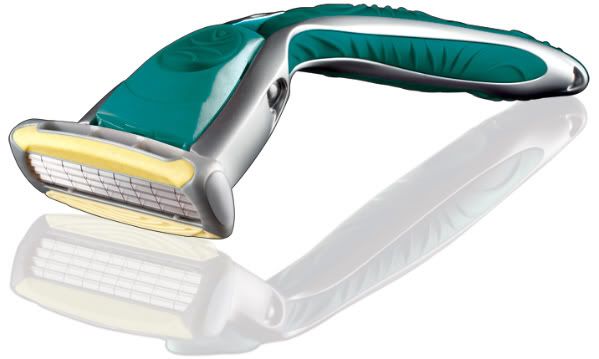 More importantly, I was reminded that quality is paramount when it comes to hair removal. After all, no self-respecting male would use a cheap flimsy disposable razor on his chin so why should my legs or underarms be subjected to one?
The price difference between a 5 pack of disposable razors and a Schick Quattro is hardly that huge, so from now on I'm going the better quality option every time.
And for the record, when it comes to quality please remember that this isn't an arms-race between who can have the most blades on their razor, frankly I don't really care if it has two, three, four, or twenty – it's the difference between a sharp, close shave and a bout of razor-burn.
Visit www.quattroforwomen.com for more, or if you're bored Schick also have this 'Create a Dream Date' feature website which is a pretty good way to kill time for those bored at work.