Thursday seemed the perfect day to start a new skin care routine. Because, with fewer than three hours sleep, Thursday was, in fact, Wednesday.
And Wednesday was typical.
Go to store opening/party/collection launch, check.
Indulge at the event (read; consume copious amounts of alcohol). Check.
Head out to dinner with friends. Check.
More alcohol. Check.
Head off to see a movie. Check.
More drinks afterwards. Check.
You get the picture.
What was out of the ordinary was the lack of sleep to follow such a night. 5am is an ungodly hour to wake up.
Hence the heavy eyes, the raw feeling skin, and the utter need for some quick love. No, not that kind. I mean the sort that makes you feel refreshed, not hot and sweaty. The kind of love promised by the elegant packaging of Gessato's skin care products for men.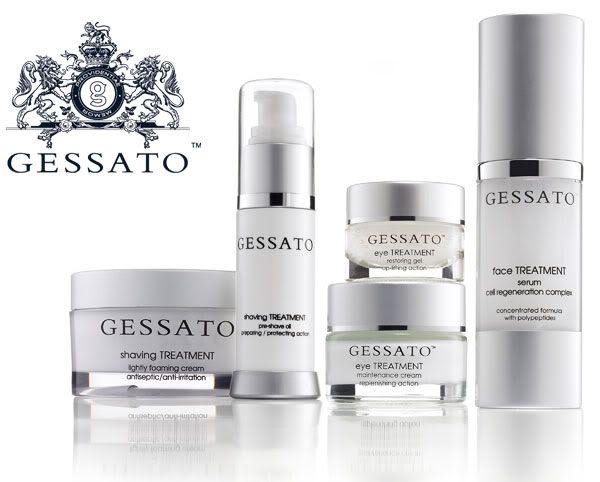 Courtesy of the chaps at Gessato I've had the opportunity to sample their wares since my Wednesday/Thursday undertaking.
Inarguably it's been the shave gel which had been the stand out product. With a 5pm shadow by 11am I'm not an avid fan of shaving, but needs must when the Devil drives. And their shaving gel makes the whole experience a far more pleasant one. While I've tried many a shaving lubricant in the past, this is one of the few which is both obvious and effective. In fact, lubricant is just the right word as the consistency of Gessato's shaving gel may just stop more than razor burn in a late night emergency.
I've also been partial to their eye creams, but not for any dramatic turn around in the dark circles under my eyes (only more than five hours sleep and hiring a PA could truly help those) but because of it's two part application; one providing relief for puffiness, the other with a long term, area specific approach. And it's the two part process that appeals, and helps, while living through the morning after the night before.
While men's products are now ten a penny, Gessato provides a range of care with the elegance and masculinity that shows they've put time and care into their products. While there's no long term data available as to how their skin care products will keep me equally as dashing *cough* in twenty years, the inarguable reality is that with them I feel more refreshed and better kempt. And isn't that all we truly crave for from our morning and evening routines?
Special Offer: As a Fashionising.com reader, you can also benefit from an exclusive offer if you shop at Gessato.com before December 31. Simply enter the code FASHIONISING at checkout and receive free shipping on your order! Offer valid for US orders only.