Which A-Lister hit the beach recently, showing off her hot body but also one of the oddest face covers known to man?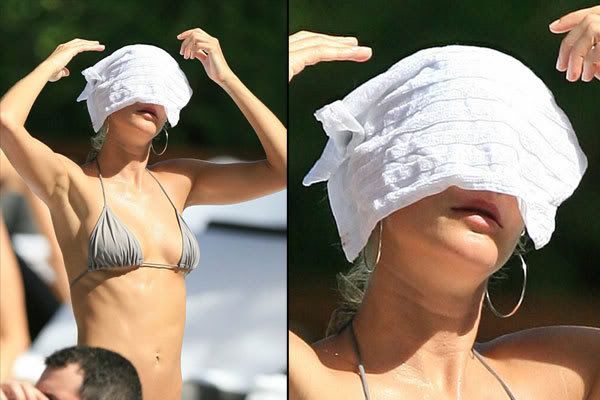 It was none other than Brazilian supermodel Gisele Bundchen.
We suspect that with her body, other girls on the beach were none too pleased with her presence. Tongues in boys.
But does she have the hottest body of 2007? Follow that link place your vote on the killer body of 2007 in our 2007 Fashion Awards, where Gisele is up against the likes of Lara Stone and Alessandra Ambrosio!