What once was a sign of rebellion is now more a sign of uniqueness. Tattoos are being worn by a large range of celebrities, everyone from Christy Turlington who has a flower tattoo on her ankle, to Nicole Richie with a reported 9 tattoos.
Avril Lavigne has a star on her wrist, so does Gisele Bundchen – and even seemingly innocent Mandy Moore has a heart on her toes.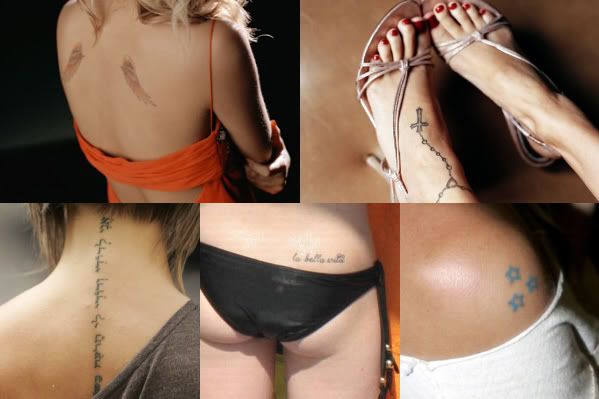 Do you know which celebrities the following tattoos belong to?
Post your answers in the forums by clicking the link below, and while you're at it tell us what you think of tattoos and whether you have any!