The cyberpunk fashion trend is making a late 2008 come-back; last week it was Victoria Beckham, this week it's Beyonce Knowles.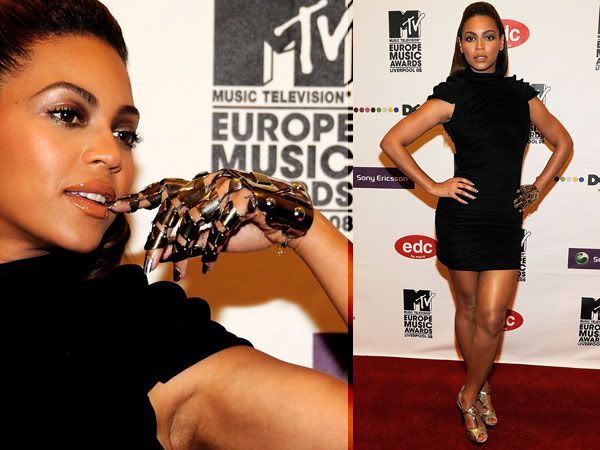 Hitting the red carpet earlier this week, Beyonce opted for a look that not only screamed 'futuristic' but also staked a claim for herself as being a fashion influencer. And while the cyber trend itself can't be described as cutting edge fashion, Beyonce's pairing of it with a Gareth Pugh dress definitely is; her black, pleated dress comes from Pugh's Spring/Summer 2009 collection.
Beyonce paired the Garth Pugh mini-dress, metal glove and gold Giuseppe Zanotti heels while walking the red carpet at the 2008 MTV Europe Music Awards held at the Echo Arena in Liverpool, Great Britain. You can see more pictures of Beyonce on the night by clicking the thumbnails below.