An elegant look it is Charlize and, yes, you look gorgeous. But despite it's one shouldered sexiness; wedge heels and under accessorising take the overall look down more than one notch.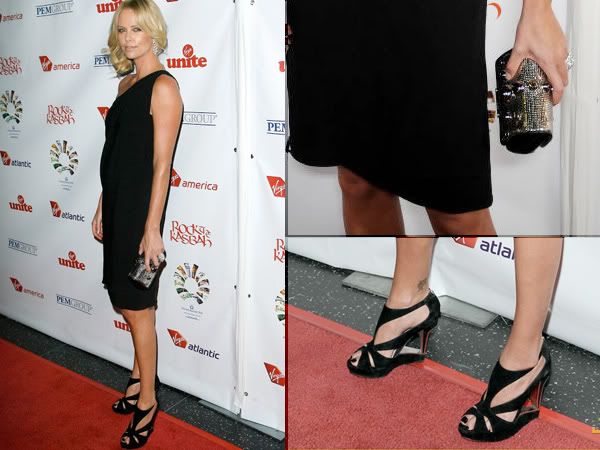 With a little bit of silver on your right wrist in the form of a elegant bracelet, and you might have had a ten-out-of-ten look on your hands.
Theron was attending the "Rock the Kasbah" fund raising gala in Hollywood. You can see more pictures of her at the event by clicking the thumbnails below.