For some reason I had it in my head that you made good fashion choices, Christina Ricci. Not so it seems. There was that tramp stamp which we more or less forgave you for, but double denim is simply stretching the friendship. Yes, it may be prominent in Spring/Summer 2009 and even be considered by some as a 2010 fashion trend, but it's a look which must be avoided lest you end up looking like this: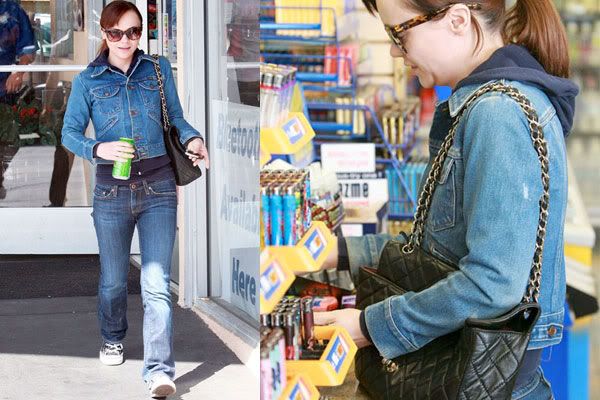 Ricci hit the street in a Wrangler denim jacket and a pair of AG Adriano Goldschmied jeans.
You can mock the combination in the pictures below.