Last time we turned to Erin Wasson it was for a lesson on how to pose like a supermodel. Today there's no lesson, just a look at the most excessive ripped jeans on the market.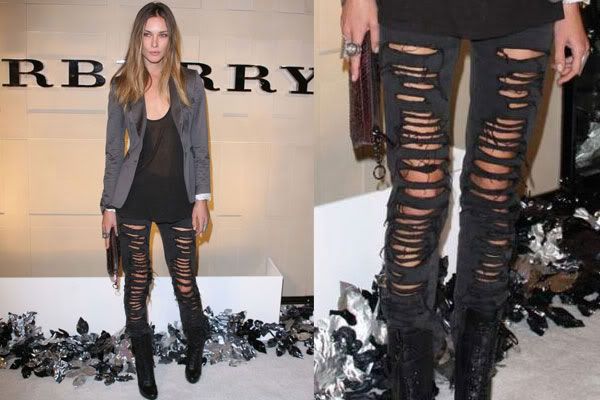 Wasson was spotted in this pair of black, ripped denim jeans from TopShop; and they lend themselves perfectly to the 2009's ripped denim trend.
Attending the Burberry Beverly Hills reopening, Wasson paired the jeans with a sheer top and her almost-trademark bed hair.