Sitting somewhere between the grunged-up luxury of Alexander Wang and the cool simplicity of American Apparel comes Evil Twin; a label that's set to strike it big in Australia's arena of mainstream affordable fashion. And while these oh-so-now pieces are not ideal for long term wardrobe investment, it's their accessibility and affordability – coupled with an inherent cool-factor – that makes them so appealing.
As far as trend pieces go, Evil Twin's Spring/Summer 2009 collection warrants many a mention. Ripped denim boyfriend shorts tick some major trend boxes; a cutaway dress is neo-grunge heaven; and the oversized tee-dresses are the type that can be thrown on for an effortless look in any situation.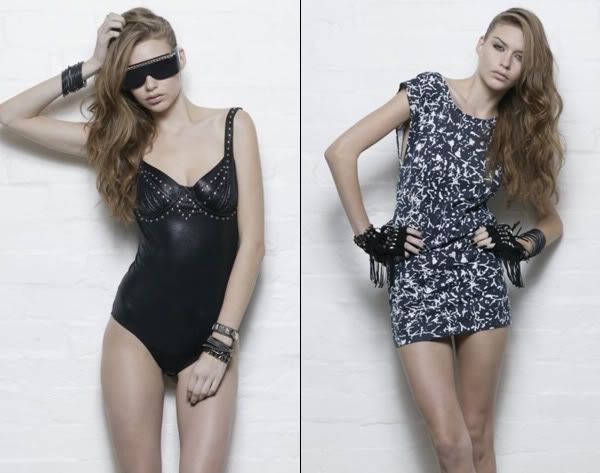 Showing that desirability is not always tied to exclusivity, Evil Twin manage to present some highly buyable and wearable pieces that we suspect will take a rock-chic edge to many a girl's wardrobe come Summer.
Click below for the full lookbook of pictures from Evil Twin.