While Topshop have committed to 2008's sheer / nude fashion trend, Fendi have managed to find away around it. Modelled on Lindsay Lohan you'll do a double take with this piece.
The 'is it/isn't it' see-through game appears to be cleverly created by a mixture of sheer and nude coloured materials. Together they give the impression that Fendi's number should be showing off more of Lindsay Lohan than you can actually see. But it's not the case;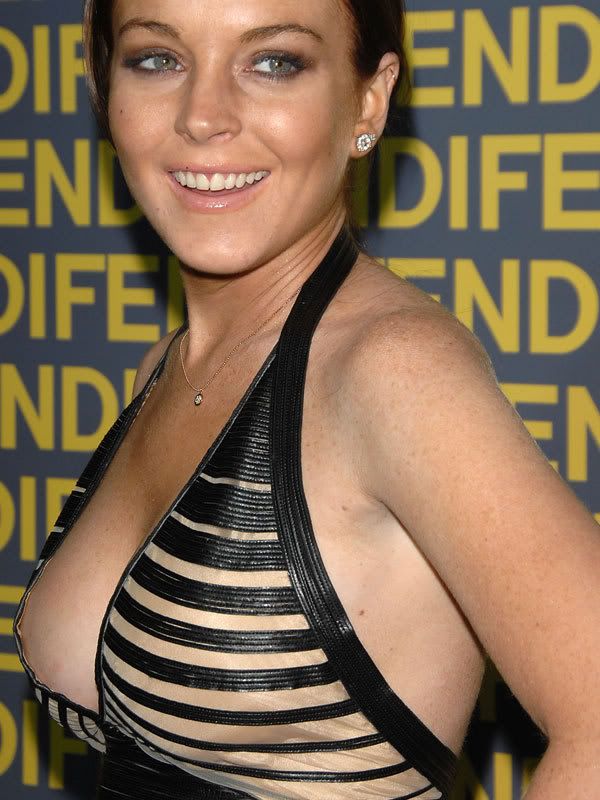 A clever twist to one of 2008's fashion trends!