Every few months an A-lister hits the pavement in a pair of flared jeans and people immediately start wondering if flared jeans will soon return as a fashion trend; such is the nature of current fashion that people are eager for the next big thing. Today it's supermodel Gisele Bundchen.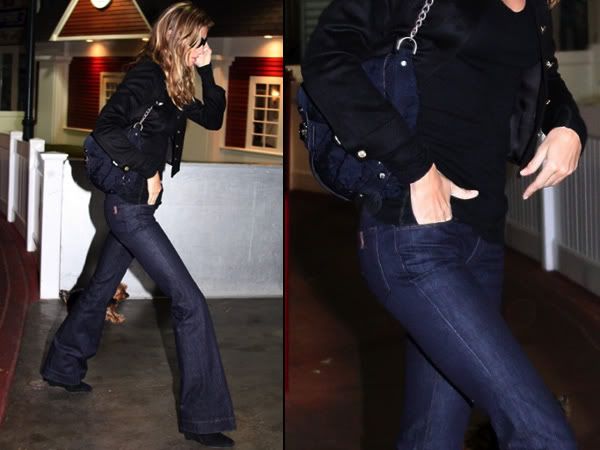 No stranger to wearing statement denim (short-shorts and double denim, and extreme ripped denim), her foray into flared denim isn't it. Skinny as her waxed-finish Notify Azalee jeans may be, but the general public isn't eager to return to the days of flared denim so often unflattering on girls without supermodel proportions. Let's not forget, even hypermodel Kate Moss couldn't make this a trend.
You can see more pictures of Gisele out in flared denim jeans by clicking the thumbnails below.
Via Denimology