Looking to wear the military trend in 2010 gents? Then you'd be amiss to overlook H&M's Autumn(Fall)/Winter 2009/2010 menswear collection.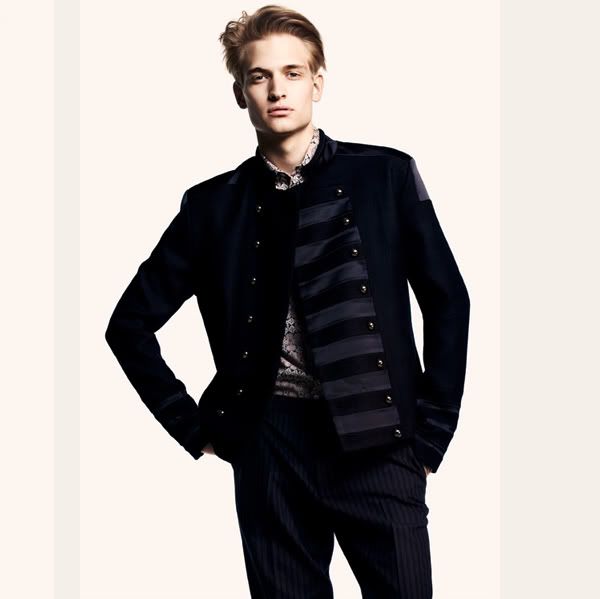 Far more understated than what we've come to expect from the women's incarnation of this fashion trend, it's a collection replete with subtle detailing from a subtle military jacket (above) through to military inspired satin stripes and tartan swatches.
You can peruse a preview of the collection by clicking the pictures below.