Only a few days ago did I implore Hayden Panettiere to lengthen her hems. Though I wasn't necessarily so blunt at the time I reasoned that micro-mini dresses didn't necessarily make one sexy, in fact they can make a girl look dumpy.
And the proof is in the pudding.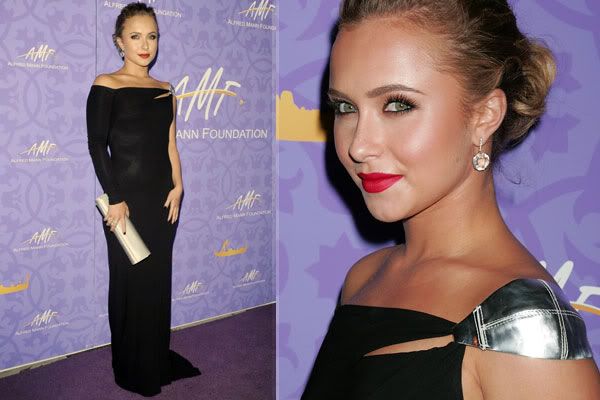 Stepping out at the Alfred Mann Foundation Gala, Panettiere wore a floor length gown from Kaufman Franco that would almost be a part of the one-shoulder fashion trend if it weren't for the superb silver, shoulder detailing.
Silver Ferragamo clutch in hand and with bold, red lipstick, Panettiere cut an elegant figure at the event. Far more elegant, and far sexier. After all, sexiness isn't about showing off too much flesh and one's flaws.