A little while back, the team at Lascivious lingerie sent us the most amazing press pack. I haven't gotten around to writing about it (but rest assured, you will get an article about how to put together a show-stopping press pack, and Lascivious will definitely feature), so here is just one part I wanted to mention. Lascivious' erotic playing cards.
When I heard the idea of 'erotic' playing cards, I sort of thought they'd be tacky and cheap looking. But I must say I was pleasantly surprised. The deck was designed in collaboration with 37 different artists and designers – so what you get is actually a beautiful mix of creative, subtle cards. So, far from being what I imagined – the sort of thing you'd give someone as a funny but slightly embarrassing birthday present – they're actually something you can flip through, appreciate, and leave lying around the house without fear of your grandmother coming across them.
The cards come in their own cute black tin and are only £10. A fantastic idea from a company that makes awfully wonderful lingerie.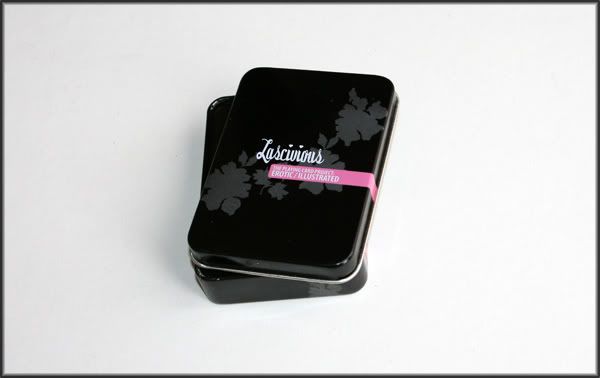 Visit www.lasvicious.co.uk for more.