Though slated a major fashion trend for Winter 2010, it hasn't stopped a lot of people making the leather fashion trend a part of their Fall 2009 / Autumn 2009 wardrobe. Gossip Girl actress, Leighton Meester, is the latest star to join the ranks of Angelina Jolie and hit the streets wearing leather.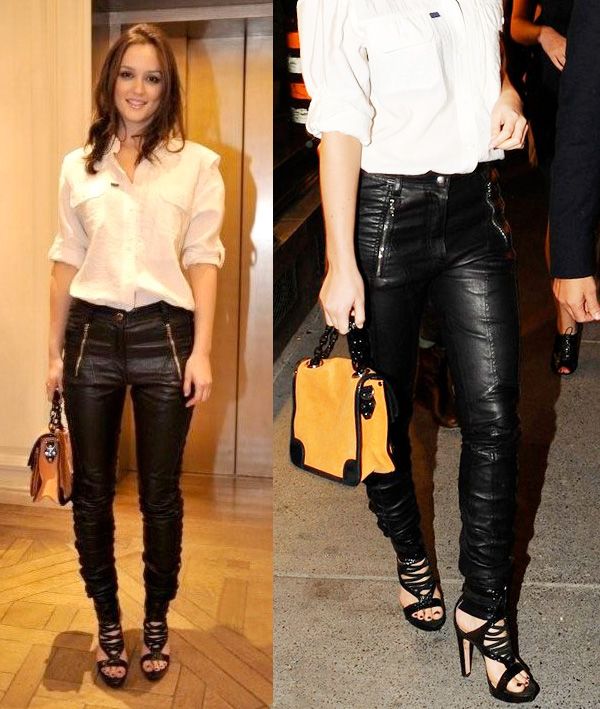 In New York City as a part of Fashion's Night Out, Meester was spotted at Bergdorf Goodman in her three-tone ensemble. Her leather pants from Phi's Autumn (Fall)/Winter 2009/2010 collection, Meester strapped them under a pair of Alexandre Birman heels, topped them both with a white Proenza Schouler shirt, and finished off the look with a definite pop of colour courtesy of her orange, satchel-style handbag.
You can see more pictures of Leighton Meester in leather pants by clicking on the thumbnails below.
Source: JustJared