Lindsay Lohan, this basically redeems you of all past transgressions. Less than a week after we tout the virtues of L*Space's fringed monokini you hit Maui wearing one.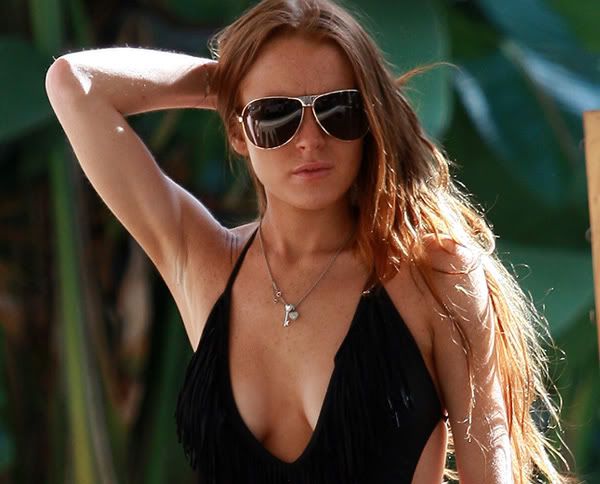 With it's plunging fringed neckline and it's cutaway design, it's the perfect 2009 bikini and one that seems more than a little flattering on you.
My one critique, if I had to make one (and I do), is to ditch the loose cotton short-shorts when you're not on the sand. You've got the figure, and the shorts ruin the cut.
You can find out more on 2009 bikinis by following that link; or view more pictures of Lindsay Lohan in her fringed, cut-away monokini by L*Space by clicking on the thumbnails below.