Rayban Wayfarers simply refuse to go out of fashion. Lindsay Lohan wore her trusty pair while out shopping in Hollywood.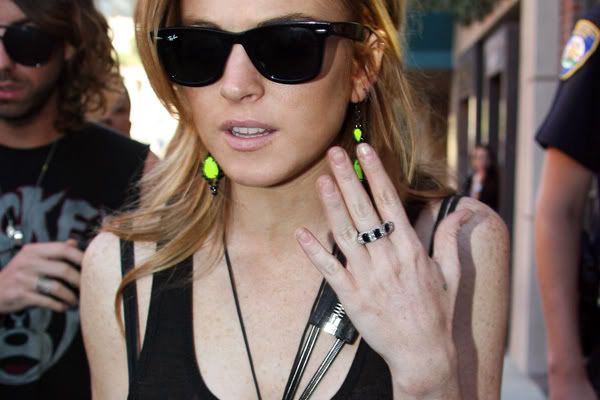 While they were a big 2008 fashion trend, a word of the wise about wearing them in 2009 though;
While Wayfarers are definitely still in, a light, tortoise-shell colouring is way to go. The classic shape is back in fashion with the most classic of patterns.
To see more pictures of Lindsay Lohan out and about in hers, click the pictures below.