I can't tell you how royally annoyed I am at not having London on my travel itinerary for this coming Summer season. And no, it's not just for the long nights, amazing bars, and the opportunity to laze away months in my favourite city. Those are all things near and dear to me, but coupled with the fact that I won't have the opportunity to shop for Matthew Williamson's men's range for H&M at their Regent Street or Covent Garden stores simply compounds the pain.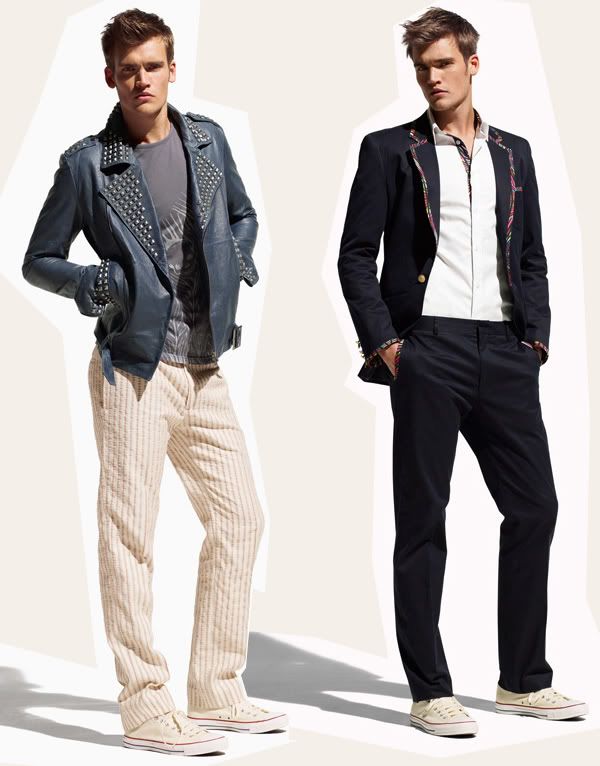 Make no mistakes, this is by no means a perfect collection; much like the Matthew Williamson for H&M womens collection which has some amazing hits but also some misses, some of the menswear pieces are simply too Ibiza to appease any fashionisers refined sense of taste. But overall, there are some pieces that I simply couldn't bring myself to miss.
Click on the gallery below for more photos from the menswear lookbook.