Remember what we said about feature heels being a shoe trend for 2009? Dior were high on that list with their rather interesting tribal figurine heels. Mischa Barton bravely stepped out in the shoes in question, which come from Christian Dior Spring/Summer 2009 collection.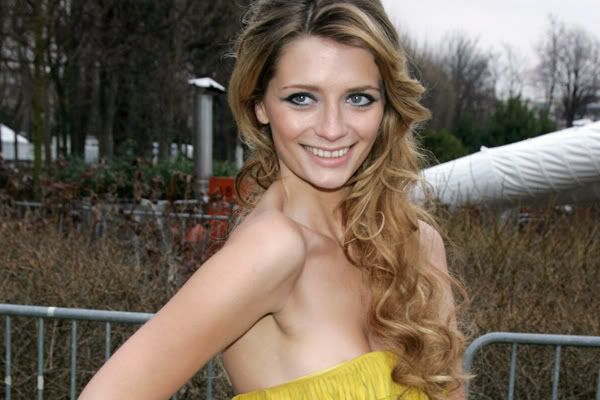 Mischa's yellow Dior dress featured some fringing and embellishments. She was attending Christian Dior's Spring/Summer 2009 Haute Couture parade.
For more pictures of Mischa in Dior, click on the gallery below.