If there's one thing that Nicole Richie continually gets right it's ripped denim shorts; and you can't but admit that, when it comes to denim shorts, Abercrombie & Fitch is her brand of choice.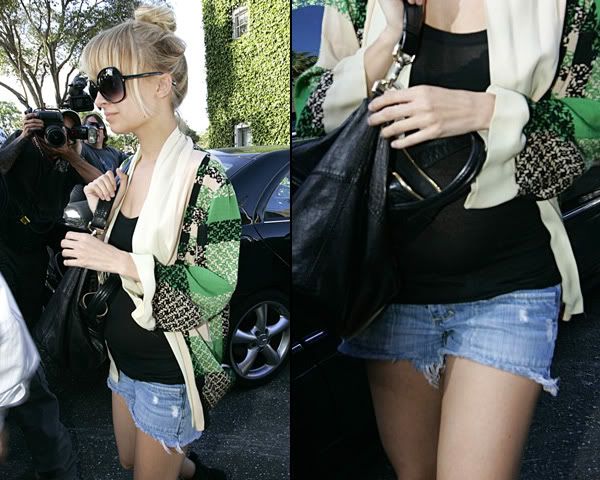 But no matter how short, they fall flat when compared to her last outing in a pair when she paired them with heels instead of flat boots.
You can see more pictures of Richie out in short denim shorts by clicking the thumbnails below.