When it comes to current sunglasses trends classic is best, and while the rest of Orlando Bloom's outfit is questionable his taste in spectacles is spot on.
Hitting the streets of New York, Bloom donned a pair of Ray-Ban Wayfarers, or the Ray-Ban 2132 Wayfarer in Tortoise Shell if you're after a similar pair.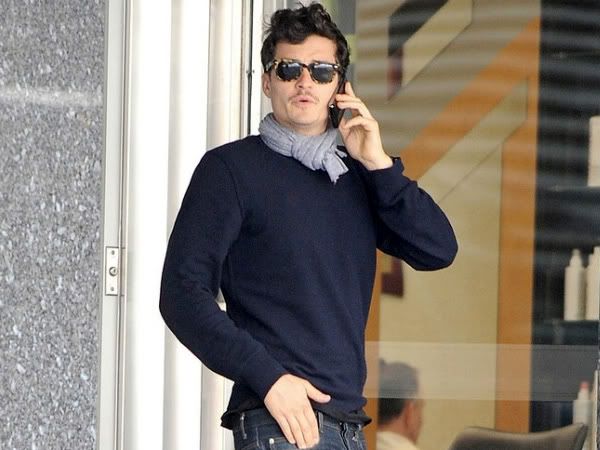 Or, if you're like me, and can't find a pair of the Ray-Ban Wayfarers that fit you properly look instead to Persol.
You can see more pictures of Orlando Bloom in his Ray-Ban Wayfarer Sunglasses by clicking the thumbnails below.