Paris Hilton, I know you try oh-so-hard. It can't be easy being you. There's the fact that so little about you has changed over the past few years and you're simply old news. There's the fact that most of your attempts at any form of career are met with derision. And there's that video. And it's the existence of the aforementioned gobsmacking (pun intended) video that allows me to come to terms with the look you probably thought were rocking back in March.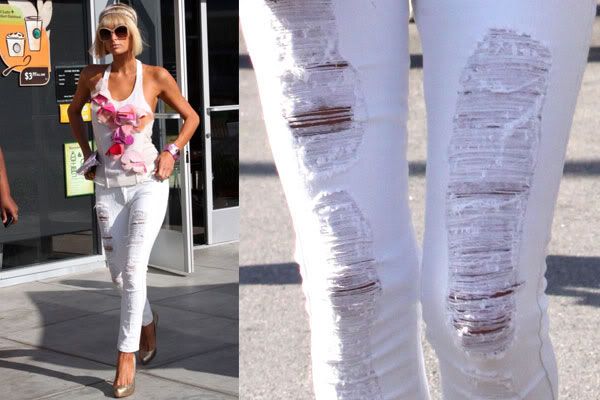 Yes, it has many of the elements of this year's fashion trends; there's the bob, the headbands, and even the oh-so-no ripped jeans trend. But it all fails to come together.
Not that any individual elements are wrong; though the glasses are a bit odd and the flowers on your singlet in need of a bit of starch, we can't fault any individual thing you're wearing, especially not the white Siwy Hannah Slim Crop Jeans.
No Paris, I'm afraid it's just you who fails to pull this look together. Despite your surname and the wealth, you're just nouveau riche, so start-of-this-decade, so reality TV. And that's not hot.