After my utter adoration for Gucci's bohemian-inspired AW08/09 collection, and my subsequent distaste for Rihanna's uninspired wearing of the collection's fringed boots, it should probably come as no surprise that Rihanna's Tattoo Heart campaign for the brand is a huge disappointment for me.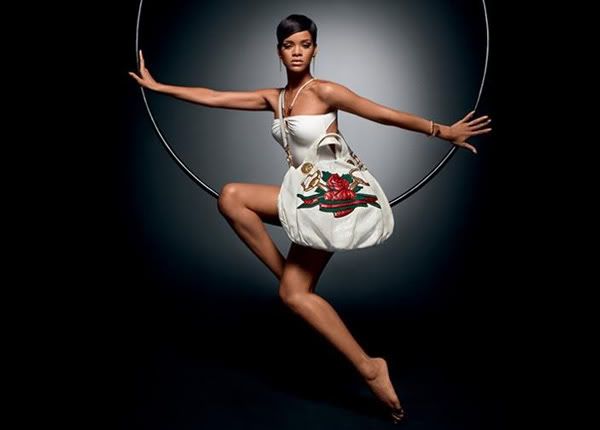 More Ed Hardy than Frida Giannini, the bag designs are a long way off what we'd expect of Gucci. Still, 25% of all proceeds go to UNICEF – so if nothing else, the tattooed heart is in the right place.
You can also watch a (hugely uninspired) video of the campaign below.