Yes, we have the boyfriend jeans fashion trend, but we can't decide if Sienna Miller's pants fall within it given they're not traditional denim jeans.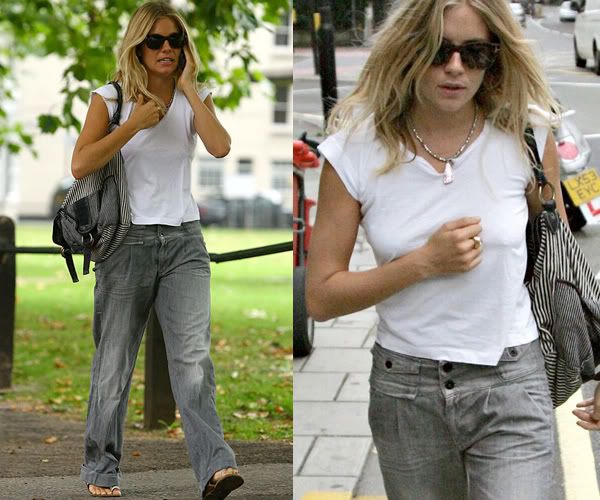 Miller wore the wide-legged, gray pants from her Twenty8Twelve label while out and about in London recently.
They certainly have all the stylistic attributes to qualify them for the boyfriend jeans trend: oversized, a worn finish, and a cuffed bottom (though a rolled-up cuff lends itself more naturally to the trend).
You can see more photos of Sienna Miller out and about in the pants by clicking the pictures below.