If you're starting to feel that accented shoulders are becoming too mainstream (and if you are I apologise now: they'll be amongst the Spring 2010 fashion trends), then why not follow this Parisian's lead and pair them with something even more eye-grabbing for Fall 2009: chunky knits.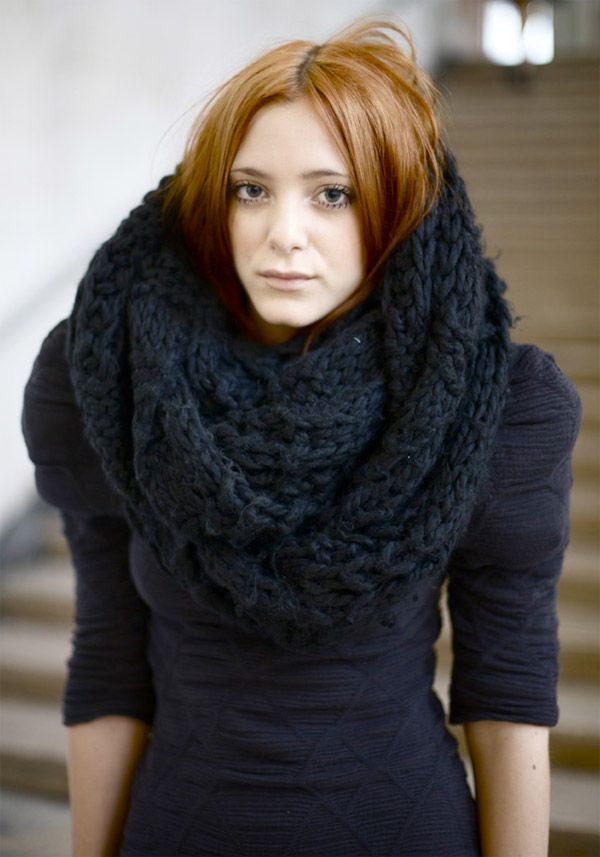 Spotted by stylesightings during Paris Fashion Week, this lady's choice of scarf makes those from Burberry's Autumn 2009 collection seem positively subdued.
For more Paris street style pictures, follow that link.