We haven't heard much of belted cardigans recently; for a while they were a leading fashion trend but then became far too commonplace for cutting edge fashionisers to bother with. Leave it to Victoria Beckham, however, to provide a nice twist on the look.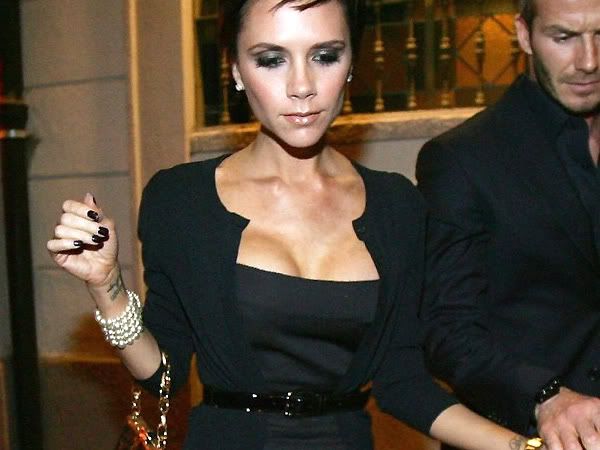 On a recent night out with husband David Beckham, Victoria cinched in a simple cardigan with a patent leather belt. Two things are striking about the look: it provides three shades of black which sit well with her pixie cut and contrast against her skin, and she's paired the belt with a short cardigan whereas most belted cardigans on the market are of the derriere-length variety.
You can see more pictures by clicking the thumbnails below.