Writing today's christmas desire brings the phrase, "Hot enough for you?". Whilst probably that phrase applies to most of us in the southern hemisphere I'm going to write about this hot scarf anyway (you like what I did there, I'm what you call funny). I think you guys in the Northern hemisphere will appreciate this, and on with the show, ladies and gentlemen the Kyle Knit Scarf from Mike & Chris;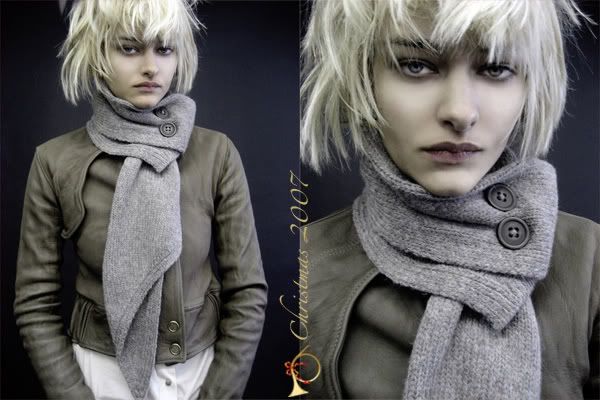 The Kyle is made from a blend of alpaca and merino wool, making it not just cosy warm but also soft. The handy touch of two oversized buttons for those of who like me can never quite pick how to wear the scarf (they also add cute detailing). You can buy (could have bought…look's like it's sold out while I wrote this) it at chocosho. I'm going to go out on a ledge and say I'm really quite keen on the entire outfit she has going on here, but her stare is kinda creeping me out!
Gotta go… but do check out the rest of our Christmas gift guide.