For something a little quirky… At only ¬£25 pounds Anne Demeulemeester's sets of badges are perfect if you're after a small yet quirky gift. The badges are fantasy themed, with sillhouettes of mythical creatures in black and white. The best thing: they're great for both guys or girls.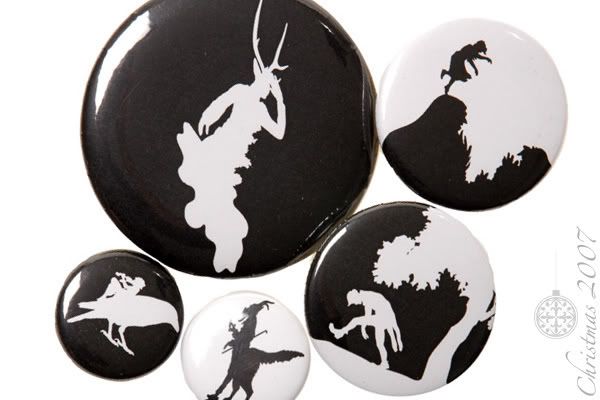 Find them at Browns.
Check out Fashionising.com's Christmas 2007 Gift Guide for more fashionable Christmas ideas.