Here's one all the amazing photographers on Fashionising can appreciate: the predicament of an ugly camera bag.
For someone who loves photography, a camera bag that is actually remotely fashionable makes a great gift. Here's a patent one by Stella McCartney which has all kinds of compartments and pockets, so it's pretty much all you'd need to carry.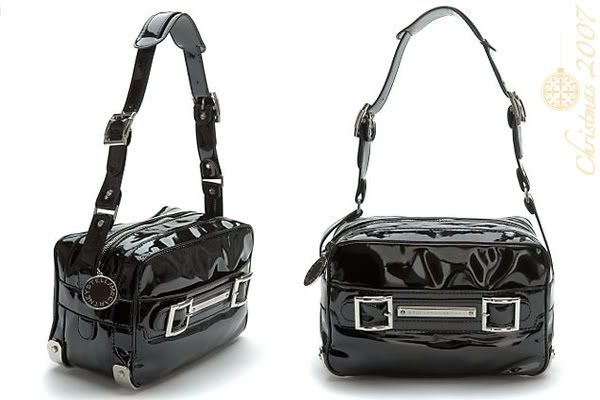 The 'Losina' patent camera bag is available from Intermix.
Just another fashionable gift idea from our wonderful 2007 Christmas gift guide.