Yes, he's been labelled the most stylish man; and yes, he has a definite penchant for Tom Ford which we can only admire; but the James Bond actor doesn't always get it spot on.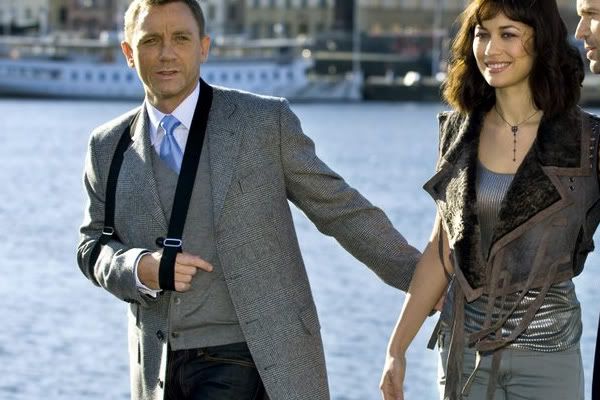 Wearing what I suspect is a Tom Ford overcoat in a Prince of Wales check, Craig made a simple faux pas but one which left his over all look decisively flat: two greys next to each other. Despite the quality and cloth of his coat, pairing if with a flat grey cardigan has created a visual black-hole. He'd have been better off with a black cardigan, which would have highlighted both his metallic tie and shirt for a much more stand out look.
And when you're standing next to Olga Kurylenko, you need all the help you can get.
To read more on the fashion of James Bond follow that link. To see more of Craig at a "Quantum Of Solace" photocall in Stockholm click the pictures below.