I went to to see Atonement last night. Now, I don't usually write about films here but the costume design in Atonement was so beautiful, I just had to bring it to your attention. Keira Knightley's Cecilia looked amazing – in everything from a 30s style swimsuit and cap to a striking emerald green dress accessories by diamond hair-pin and diamond cuff.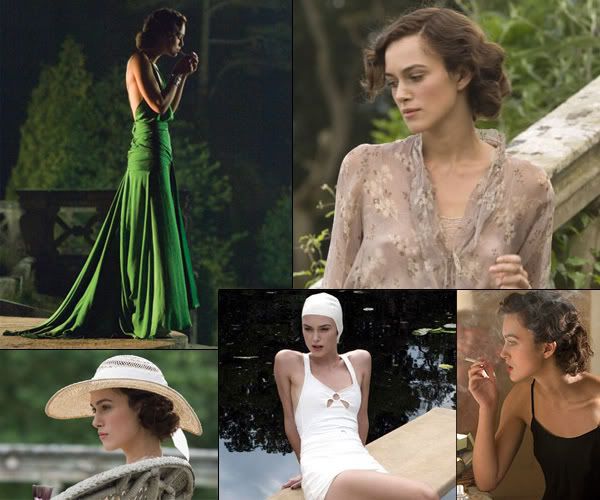 I can't imagine anyone but Keira Knightley playing Cecilia – the delicate bone structure, the big and classically beautiful features, work so well. She exudes the qualities of the archetypal 1930s woman as we think of her – soft in looks but strong in character.
If you don't know what the film is about, it's not my job to tell you – but what I will say is that for any girl who loves the classic fashion of eras gone by, the costume design in Atonement will have you reaching for your diamonds and hair curlers. And it will certainly be fuelling elements of both the flapper and Art Deco trends. Go watch – and be inspired!