One of the things I'm really looking forward to for Melbourne fashion festival this year is high tea at Hardy Brothers jewellery. I can give you a few reasons why – like the fact that they have a Royal Warrant (the only Australian company to have one); and the fact that I love high tea as much as the next girl. Mostly though, it's because their jewellery is just stunning.
On Valentine's Day Hardy Brothers celebrated their status as Platinum Partner of LMFF by hosting a luxurious cocktail party in Sydney. A promising hint of what's to come when the festival hits Melbourne.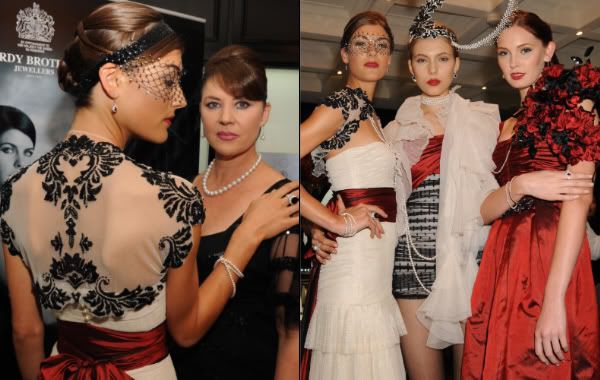 Guests at the affair included well-known Australian milliner Richard Nylon and designer Gwendolyn Burkin, who's gowns were shown as a highlight of the night.
Check out some of Hardy Brothers Jewellers stunning pieces by visiting http://www.hardybrothers.com.au/.