For those so inclined I'd wager that you haven't event noticed David Beckham's hair, or that if you have it's the barely-there gift from puberty and not that which adorns his head that has caught your eye. Never-the-less, while providing eye-candy to a fair share of the audience it is my solemn duty to point out Beckham's slick crop fits perfectly with current men's hair trends.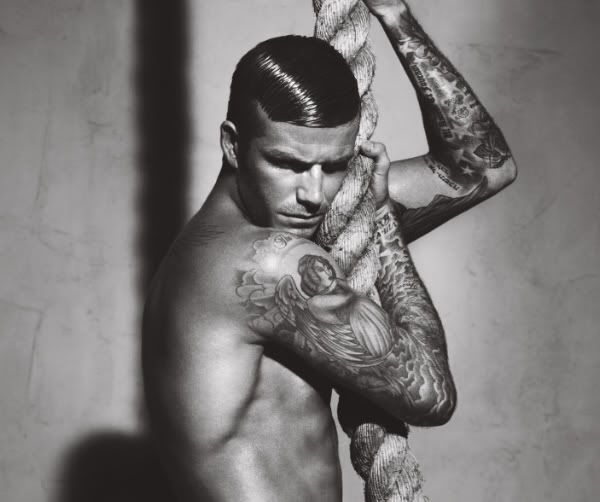 With enough product in his hair to keep Brylcreem in business, Beckham's hair style in the Armani Underwear adverts falls somewhere between the slick-back and classic part hair styles, though admittedly with a far more modern twist.
For more pictures of David Beckham's hair, for I don't doubt that's precisely what you'll be looking at, click the thumbnails below.