In my women's hair trends feature I purposely left the bob last on my list of hair cut trends for the year; it's a little tired, a little 07/08, and more than a little common. But that doesn't stop women the world over going and getting the chop. The latest to join them: actress Jessica Alba, who has paired her bob with a fringe.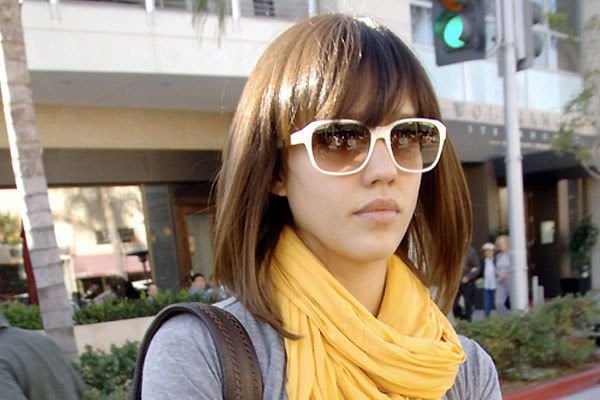 Glum looking Alba had her new hair cut styled at Andy Lecompte Salon in West Hollywood.
You can see more pictures of it by clicking the thumbnails below.