Almost a year ago, a platinum blonde Kate Moss was revealed on the cover of i-D magazine and Tania tipped it as one of 2008's hair colour trends for women. Well the hypermodel has done it again: will Kate Moss' peroxide blonde hair for her Interview photo shoot see peroxide blonde rank amongst other 2009 hair trends?
In the i-D magazine shoot (below) Moss channelled other 2008 hair trends, including the bob and the fringe. This time she's a little more 'rock star', a little more Debbie Harry.
Peroxide Blonde Hair Colour Trend Updates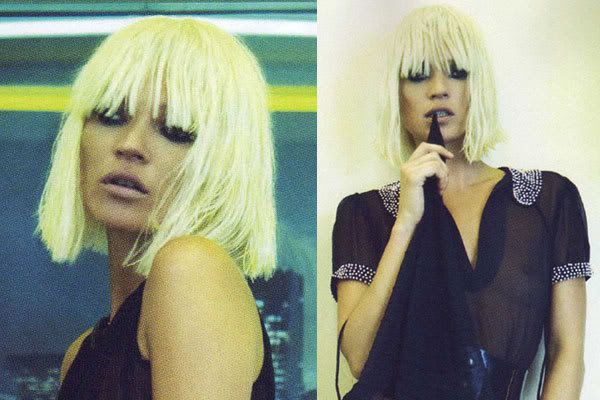 You can view photos from Kate Moss' Interview photo shoot in the forums, and find out more about 2009 fashion trends by following that link.