You can't even see her face, and yet it's already being dubbed the kob. Such is the power of hypermodel Kate Moss that a new hair style precipitates new hair trends.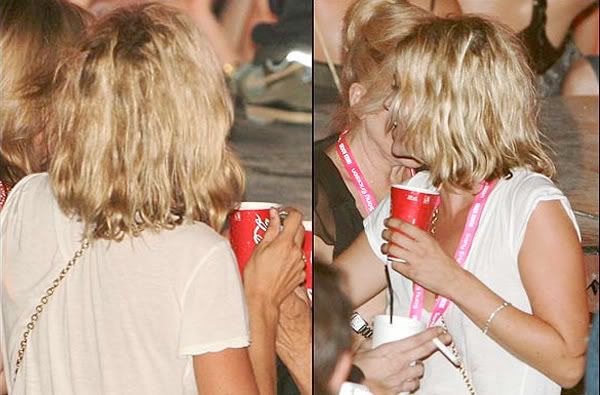 Mixing her new hair cut with a serious case of bed hair, Moss has been spotted at the Sony Ericsson Ibiza Rocks closing party with the new hair style; a shoulder-length bob.
The bob has, of course, been a major facet of 2008's hair trends and much like Moss made the fringe a hair trend this year, we're now left wondering if a longer bob is on the cards as a 2009 hair trend?