I can honestly say that I didn't see that one coming. With Kristen Stewart's new hair style pulled back it was easy to assume that the new style was a bob. But not so. In these first pictures of Stewart's hair being worn out you can see that a hotly anticipated hair cut transpires to be a bedraggled mullet.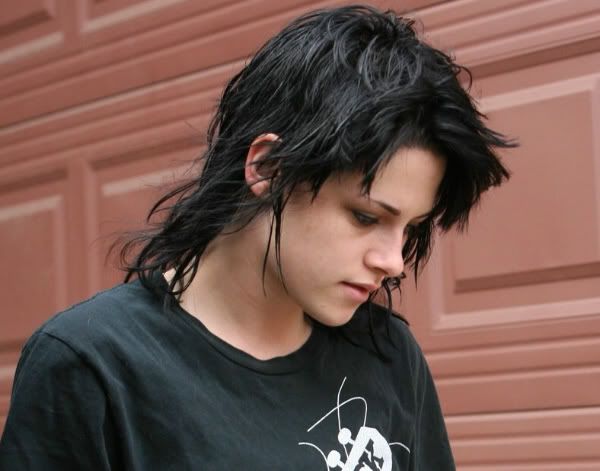 If only we'd known she is preparing for a role as rocker Joan Jett we'd have been able to anticipate one terrible hair style.
You can browse through all the pictures of Kristen Stewart's hair by clicking the picture below; the pictures at the bottom of the thumbnail list below show Stewart with her hair out.
Updates