Australian singer Kylie Minogue has joined the growing list of people to wear 2008's hair trends pairing the bob with bangs.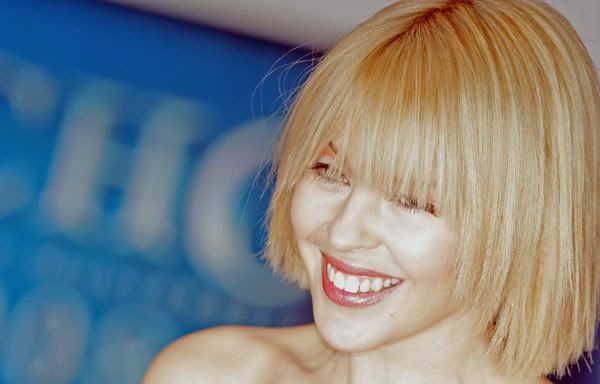 It would also appear that Minogue has brought another of 2008's hair trends into play, favouring platinum blonde, one of the year's hair colour trends, over darker shades of her trademark colour.
Hair enthusiasts will note that Minogue isn't wearing any old fringe. Rather than the blunt-cut-above-the-eyes fringe, she is instead sporting the Kate: the over long fringe popularised by hypermodel Kate Moss in late 2007.