It's not quite a full-on milkmaid braid; but it's close enough to the 2009 hair trend to warrant a mention.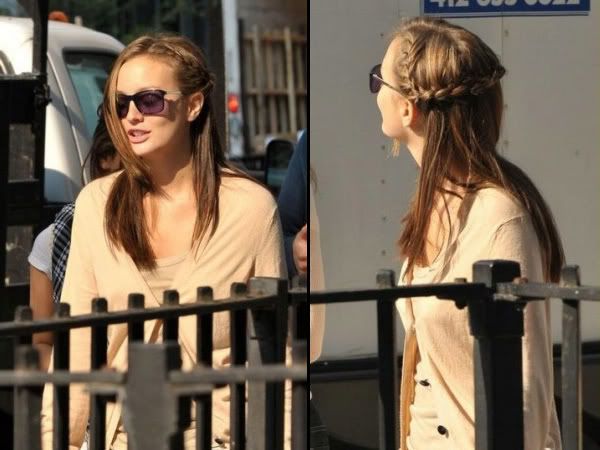 Gossip Girl's Leighton Meester wandered about with co-star Blake Lively, wearing a neat braid down one side of her head. A take on the trend that could be worn in either a feminine or a rock-chic way, we're quite liking this simple yet effective style.
For more pictures of Leighton and Blake click the gallery below.