It wasn't that long ago that Lily Allen's blonde wig caught our eye; but as quick as it had come the singer was back to her usual dark bob. Come Glastonbury 2009, however, the wigs have been back in force.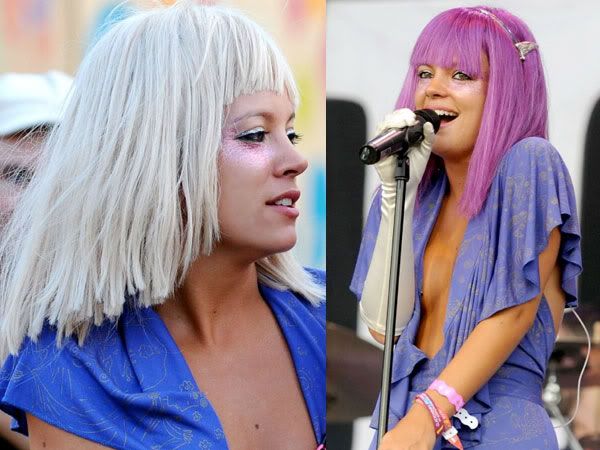 Allen has been spotted in a few different wigs at the festival including a blunt-fringed peroxide blond wig that evokes Kate Moss and a far-from-subtle purple wig.
You can see more pictures of Lily Allen at Glastonbury 2009 by clicking the thubmnails below.