If you're looking for inspiration on how to style white blonde hair with below the brow fringe / bangs here are 5 ways to wear do just that.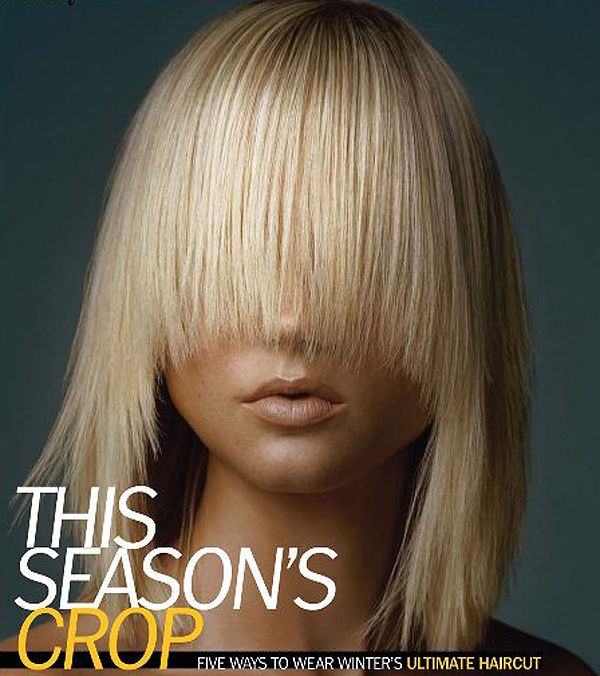 Straight
Without going for too sharp a part, sweep the fringe to the side for a casual peek-a-boo look and keep the rest of the hair straight but with a little bit of volume and texture. This is effortless, fuss free, and a great everyday hairstyle for when you're in the awkward stages of growing out a fringe.
Messy Pony Tail
Edgier than your average ponytail, this style takes teasing and texture, and is roughly pinned in place. You don't need lots of length to pull this off; in fact the weightlessness of short hair is what makes it work.
Swept Away
Glamorous and seductive, take a deep side part and sweep the hair smoothly across. Makeup should be dramatic to match.
Waved
Carefully disheveled bed-hair is the ultimate in sexy. This one requires hair product and a come-hither stare.
Curled
The curled hairstyle on bob-length hair is a little harder to pull off. Go for hair that's straighter on top and evenly curled from midway down. Volume and confidence are key.
For more hair trends follow that link to Fashionising.com's dedicated channel.
Pictures from US Marie Claire, October 2009 and photographed by Ralph Mecke.