We've seen bobs and pobs lately, including Rihanna's highly popular slick hairdo. So popular has hair style been, that we're tipping it'll be one of the hottest hair trends of 2008.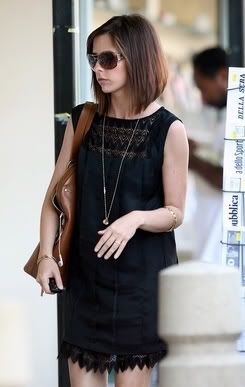 Sarah Michelle Gellar has gone for a sort of bob-style do that's a lot longer than Posh's 'pob' but still cut to angle gently from the back to the front.
Sarah Michelle's hairstyle suits her – but isn't very edgy or daring. What do you think? Vote here. You can also find out more on the bob hair trend for 2008 here.
Stay ahead of this year's fashion, hair, and beauty trends with Fashionising.com'Äôs constantly updated Fashion Trends 2008 bible! You'll find more articles on hair trends 2008, along with a tips on key clothing and looks you should invest in.