She's the wild-child Gossip Girl star who insists on dressing a few years older, and choosing hair cuts we seem destined to hate.
Such are the fashion tastes of Taylor Momsen who has traded in her blonde, shaggy, faux mullet of a hair style (pictured after the jump) for something that I think I like even less: a peroxide blonde fringed hair style which apparently takes its cues from 2009 hair trends.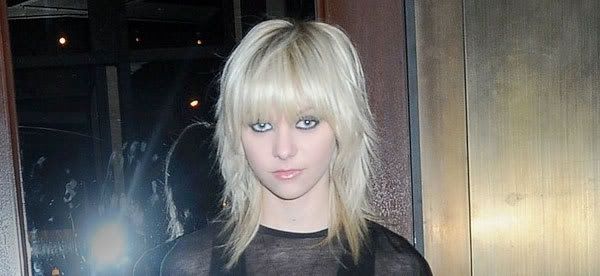 Specifically Momsen's new hair style and colour borrows form the now common fringe hair style trend and the peroxide blonde hair colour trend started by hypermodel Kate Moss. Sadly for Momsen her new hair style, cut, and colour is more Christina Aguilera than Kate Moss sexy.
You can see more pictures of Momsen's new 'bangs' by clicking the thumbnails below.