Taking her cues more from 2009's men's hair trends, Victoria Beckham attended her fragrance launch with a slicked back school-boy hairdo with side-part.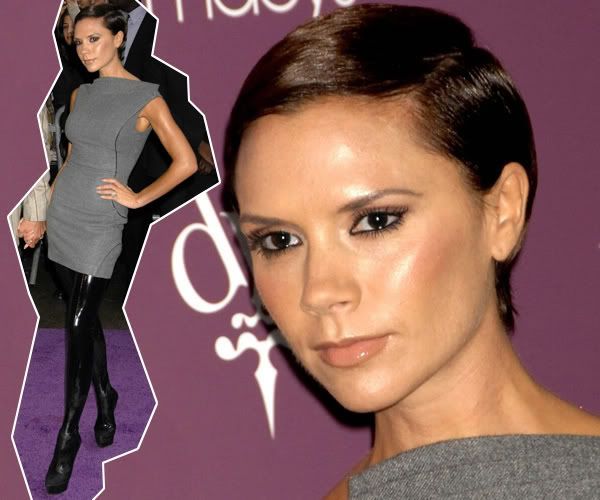 Posh's pixie crop hairstyle is maybe not as versatile as other style's she's sported, but she still managed to create a whole new look with it seemingly by using little more than some hair gel.
Daniel would have naturally recommended brylcreem.
This style is certainly not for the faint-hearted. What do you think of Victoria's hairstyle? You can see more of it by clicking the pictures below;