Australian retailers are feeling the effects of the economic downturn upon the fashion industry just as much as their US counterparts. Department store David Jones have announced they've not only cut profit forecasts and 150 jobs, but they're also cutting back on their much hyped David Jones fashion shows featuring model Miranda Kerr.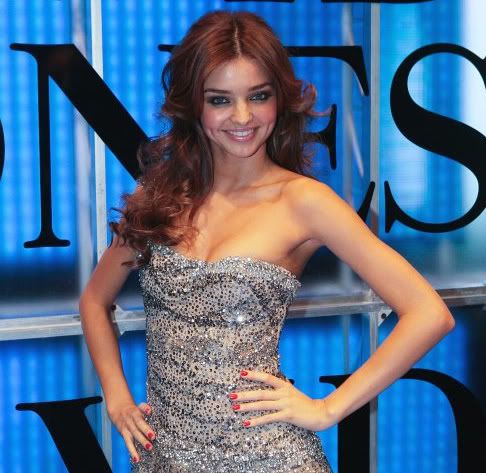 The changes to their Autumn/Winter 2009 catwalk are explained in The Age:
David Jones also will cut food, champagne and the after-party from its February fashion parades in Sydney and Melbourne, moving the shows to an austere morning timeslot as it prepares for further slowdown.

That downturn meant David Jones would not be have to wind-back the extravagance of its fashion parades, cutting the cost by more than 50%.

"It's a morning event now, We moved it to 11am," Mr McInnes said.

"We have halved the number of people who will be invited and there will be no party associated with the fashion parade," Mr McInnes said.
After the popularity of last year's Spring/Summer 2008/2009 show, pictures of which you can browse below, we can only hope that the guest list isn't cut back too much!