You can barely turn a corner these days without bumping into some new eco-friendly product. But what about eco-fashion? This, I feel, is a tough one.
Fashion is, by it's very nature, a luxury. We buy it as a want, not a need, and traditionally the more rare and precious the materials used the more desirable the product. 'Green' or 'eco' fashion still conjures up mental images of hippy hemp pants and rainbow-striped beanies. But that's slowly changing. Its popping up everywhere, a perfect example being organic underwear: it looks like a run-of-the-mill pair of undies, feels like a run-of-the-mill pair of undies, and is right there in your departments store along side the regular cotton kind. Except for the tagline that they're more natural, more socially conscious.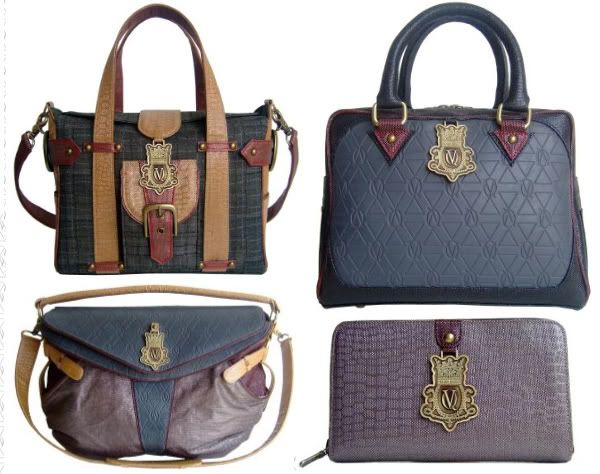 There is of course though, a huge difference between a bamboo fibre pair of knickers and a luxury handbag. And when it comes to the latter, it's emerging label Vegan Queen that has finally caused me to sit up and take notice.
For the most part, this brand has impressed me quite whole-heartedly. These are bags I would actually want to buy and carry. The bags are made from all natural, non-toxic, vegetal materials, but it's details like antique brass-finish hardware and engraved crest medallions that really make them stand out and give them the look and feel of a traditional luxury handbag.
There's one thing I'm unsure about in all of this. To me, the name of the brand is a tad too obvious, a bit in-your-face. I'm left wondering – are the people who want to spend $800 on a luxury handbag the same people who care enough to spend $800 on being socially conscious? Or is the idea of luxury tied up, in part, to decadence?
Surely the measure of success for the eco-fashion concept is how widely it's accepted, and how far it manages to permeate into society. So I'm wondering if perhaps the 'eco' part needs to be incidental; that people don't buy it because it's 'green' but because because they love the look of it, and just happen to be making an environmentally better choice in the process. That way, it's no longer a statement, but simply a part of everyday life.
On the other hand, it may even be that the 'green' concept needs to be more obvious, so those who want to make a statement will be willing to spend the money to show the world they care. This could work in the same way the Anya Hindmarch "I'm not a plastic bag" did.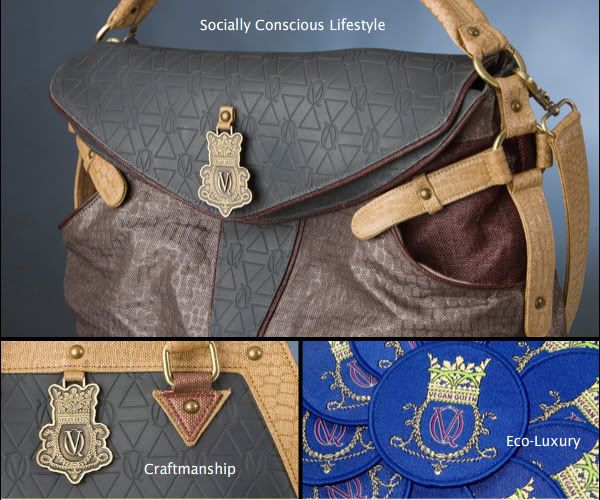 All this is not to say Vegan Queen isn't a good idea – the design is a huge step forwards and I hope they do well. It's just that in the huge fuss that environmental issues cause today, it does provoke some questions about how traditional luxury and eco-luxury can work hand in hand, and whether or not the latter can ever really take over from the former.
For now though, do check out Vegan Queen's website to see more, and don't forget to let me know your thoughts in our forums.