It's remarkable to think just how far Daisy Lowe has come in so little time. While modelling from the age of 2 (a mother in the fashion industry will do that to you) it wasn't until 2006 that she became a blip on anyone's radar. Shoots in Italian Vogue and W, the odd catwalk, our tipping of her as the next 'model to watch', and her work for Agent Provocateur give enough of a summary for 2006 and 2007 for her; year's which helped project her name onto the lips of every fashioniser, and made her 2008's 'It' girl.
Shoots for Paradis magazine and countless other magazines, a mention in our 2008 hair trends, a fantastic fashion sense that definitely flatters her full figure, and her replacement of Victoria Beckham as the face of Marc by Marc Jacobs: 2008 was a heck of a year for Daisy Lowe. And it is thus you voted her the year's 'it' girl.
2008 It Girl – Runners Up
Kate Moss
Had it been 2007, Kate Moss would have taken out the title. But such is the price of over-exposure and not having the 'new' factor. But such is the wow-factor of Kate Moss that you still took her to second place.
Coco Rocha
She's the supermodel who has her own Rootstein mannequin, her own blog, and you've given her third place in this year's 2008 'It' girl poll. Not bad for a girl who told Vogue that you'd have to be "pretty fashion-savvy if you know who I am." Modesty? Not needed.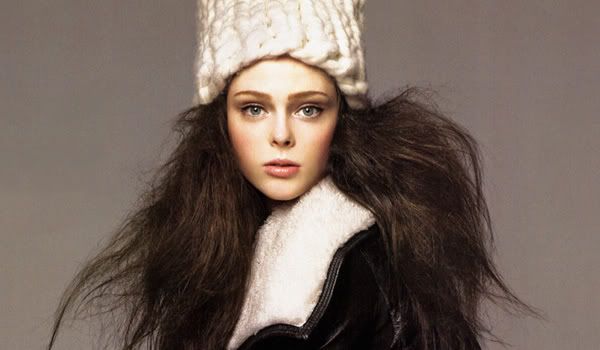 2008 It Girl – Honourable Mentions
They didn't take out the title, nor were they included in our nominations, but the ability for people to choose the other field in our 2008 'it' girl poll meant that we received a number of votes for some lovely ladies who aren't yet to reach the same status of the likes of Lowe and Moss. They included Leighton Meester of Gossip Girl fame, model Agyness Deyn, Mary-Kate Olsen (though no-one nominated Ashley), and our very own Tania Braukamper who has seemingly made an impression on more than a few people.

To find out more about the year that was 2008, and the course of fashion during it, be sure to read our 2008; a year in fashion features. You can also look back over the year's fashion trends in our 2008 fashion trend guide.