Alexa Chung has the Autumn (Fall)/Winter 2009 bohemian luxury trend down pat. She attended the 2008 British Fashion Awards this week in a folk-inspired paisley print dress from American Classics; paired with a Mulberry clutch, black scarf, and patent black ankle boots.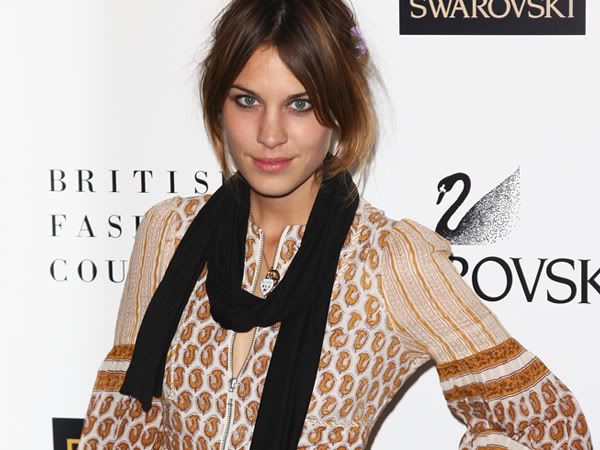 Chung is rumoured to be following the likes of Lily Allen in creating a collection for UK retail chain New Look.
See more photos of Alexa Chung at the 2008 British Fashion Awards by clicking on the gallery below.