Sadly wearing just a tad too much bronzer, but not enough to put Lindsay Lohan's fake tan to shame, British actress Catherine Zeta Jones partook in the one-shoulder fashion trend recently.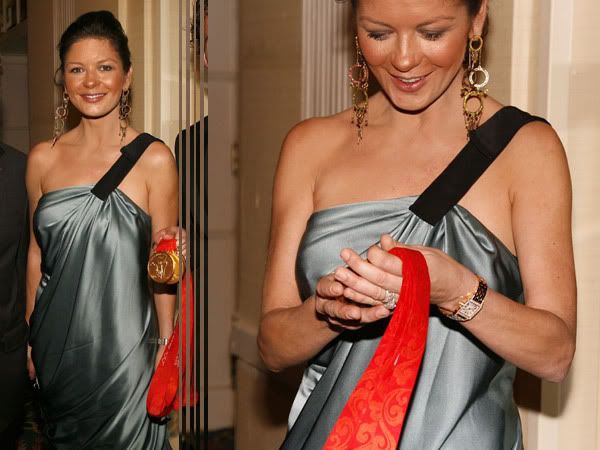 Zeta Jones wore the satin, strapped, one-shoulder dress to the United Nations Association Global Leadership Awards Gala.
You can see more pictures of the actress at the awards gala by clicking below.