Though Princess Caroline often leaves us wondering if she's really the daughter of style icon Grace Kelly (see Caroline's scary attempt the sheer trend if you're not sure what I mean), Charlotte causes no such doubts. The grand-daughter of the classic American screen-goddess-turned-princess carries a certain grace of her own.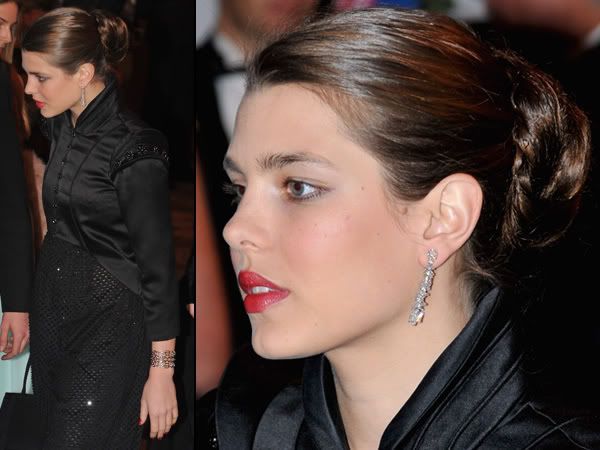 Charlotte wore an elegant high-collared black gown recently, teamed with classic bold red lipstick (one of 2008's make-up trends)… a look sophisticated beyond her 21 years, and yet sweet at the same time.
Other updates on the red lipstick trend

Eva Green does the bold red lips trend
Stay ahead of this year's fashion, hair, and beauty trends with Fashionising.com'Äôs constantly updated Fashion Trends 2008 bible! You'll find more articles like this, along with tips on key looks you should invest in and those to avoid.